Posted date: 2023/10/23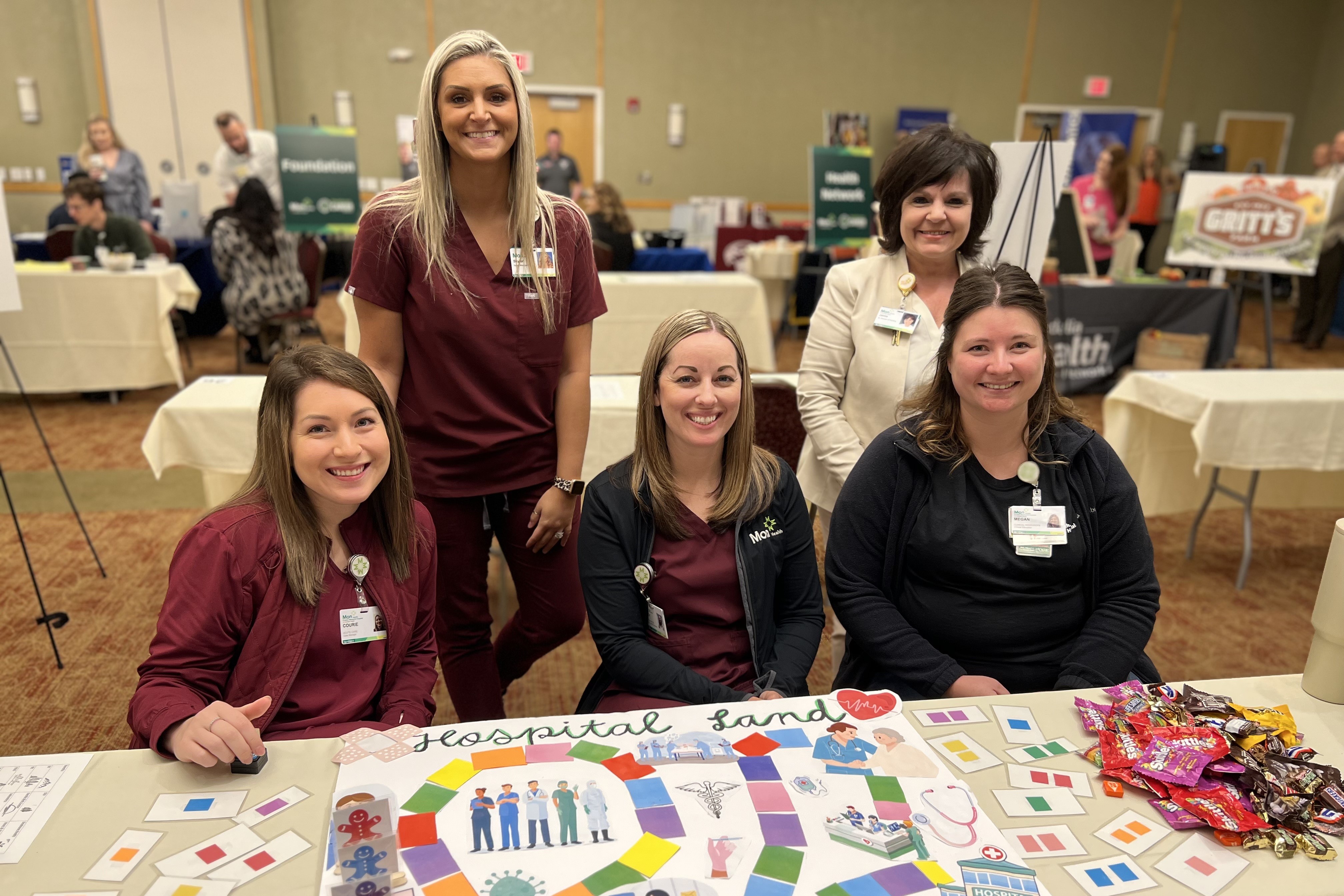 On Thursday, Oct. 12, Mon Health System held its first Healthcare Career Showcase for local students at the Bridgeport Conference Center.
Staff from across the Mon Health System were stationed at booths to showcase the different professions available within the hospital. Departments from radiology, labor and delivery, registered nurses to clinical information technology and risk management participated.
Creative activities such as games, swaddling competitions, and original logo creation were held at each booth. Ron and Stephanie Stovash's mobile nursing unit bus was parked out front for a tour of the giant inflatable colon to learn about this innovative training tool and the importance of regular screenings. Ta.
In addition to Mon Health System experts, local colleges, universities and technical centers that offer training, certificate and diploma options to students were also in attendance to provide information on program admission requirements and financial aid. .
"The Healthcare Career Showcase was designed to get high school students interested in careers in healthcare. More than 30 departments at Mon Health System came together to answer questions about their day-to-day work. ," said Nate James, Systems Director of Employee and Workforce Engagement.
A total of 304 students from 12 schools participated in the showcase.
"This event created an environment that fostered student success in the medical field. The high school students were eager to learn more about healthcare and educational opportunities," said Lotoya Henry Ojugbana, Director of Talent Acquisition Systems. he said. "This showcase provided future nurses, technicians, pharmacists, and many other career paths with the opportunity to learn more about their fields. It was a great success and we are grateful to all our partners and participants. Masu."
Popularity:
This record has been viewed 2 times.